"If you want to go fast, go alone. If you want to go far, go together."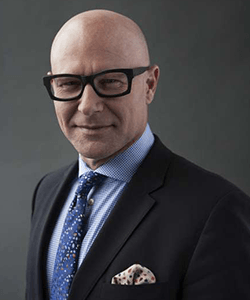 Darren Kavinoky
Founding Attorney
Darren Kavinoky is an award-winning attorney. The American Trial Lawyers Association has named him one of the "Top 100 Trial Lawyers in California" each year since 2007. Los Angeles magazine has identified Darren as a "SuperLawyer" for several years. Darren received an "AV Preeminent Rating" by Martindale-Hubbell (a peer review ranking that signals the highest level of professional excellence and ethics); a perfect 10.0 Rating by Avvo.com (an independent attorney ranking site), and many other accolades.
Amanda Lum
Attorney Amanda Lum is a graduate of UCLA Law School and UC Santa Barbara. Before joining the Kavinoky Law Firm, Amanda was a Fellow at the UCLA Veterans' Legal Clinic, a summer associate at the Los Angeles District Attorney's Office, and an intern at the San Francisco Public Defender's Office, gaining experience in all aspects of criminal law. For as long as she can remember, Amanda wanted to pursue a career to help change someone's life for the better. She is a zealous advocate who works tirelessly to defend her clients.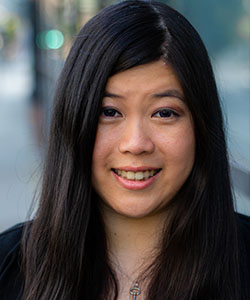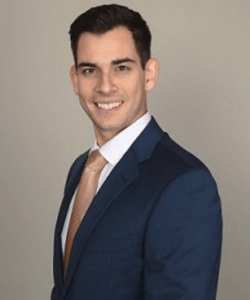 Anthony Hicks
Attorney Anthony Hicks has practiced criminal defense, with an emphasis on DUI defense for the past six years. Anthony has developed unique strategies to win DMV hearings and obtain dismissals and reductions in criminal charges. Anthony's extensive knowledge of the courts of Ventura and Northern Los Angeles counties enables him to tailor his approach for the benefit of his clients at The Kavinoky Law Firm. Anthony received his law degree at Western State University in Orange County, California.
Bart Wolcott
Attorney Bart Wolcott has represented clients in both civil and criminal matters including restraining orders, juvenile cases, and various criminal proceedings ranging from vandalism to murder cases. In 2019, Bart completed the Trial Advocacy Program through the Los Angeles County Bar Association and regularly attends seminars and conferences as part of his legal continuing education. He received his law degree from Western Michigan University Law School.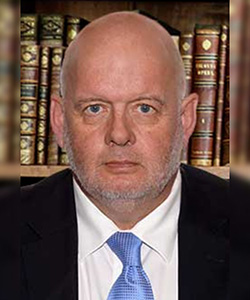 Charles Luckman
Attorney Charles Luckman attended Cambridge University in England, where he was admitted to practice as an attorney in England and Wales. He continued his practiced in Western Australia, and then in America in Washington and California. While living in Spain, Mr. Luckman became fluent in Spanish. Then after moving to the states, Mr. Luckman practiced law in San Diego for sixteen years, and then another four up in Sacramento. Experienced in all types of misdemeanor and felony cases in California, Mr. Luckman now handles felonies and misdemeanors in Placer and El Dorado counties.
Cynthia Fisher
Attorney Cynthia Fisher has over 14 years of experience in criminal law. She earned her law degree at the University of La Verne where she was the Senior Associate Editor of the university's Law Review team and where she published a Note advocating for mandatory labeling of genetically engineered foods. She was a representative for the University Bar Association and a Vice President of the Student Bar Association. Cynthia received her Mediation Certificate from L.A. County Bar Association in 2008 and has been a criminal defense attorney at The Kavinoky Law Firm since 2006.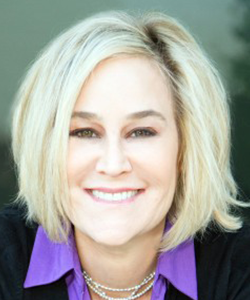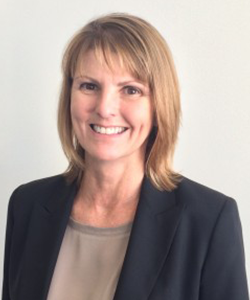 Evonne Fisher
Attorney Evonne Fisher received her law degree in 1988 from the USC Gould School of Law, where she was a participant in the Hale Moot Court Honors Program. She has been a volunteer at the Ventura County Self Help Legal Access Center and Ventura County Bar Association. With her background in criminal law, business litigation, medical malpractice, personal injury, transactions and business operations, Evonne brings unique expertise to her role at The Kavinoky Law Firm.
Jeff Rosanswank
Attorney Jeff Rosanswank attended college at Washington University in St. Louis, where he was awarded a Chancellor's Scholarship. Thereafter, he attended law school at the University of Missouri-Columbia. He was admitted to the Missouri state bar in 1984, and he was admitted to the California state bar in 2013. Mr. Rosanswank spent nearly nine years in the Missouri public defender system, where he served as head of a capital litigation office that handled murder cases throughout the state, and where he also served as a Regional Public Defender with supervisory authority over five county public defender offices in the greater St. Louis area. Mr. Rosanswank also worked for over sixteen years as an assistant Federal Public Defender in federal courts in Missouri, Illinois, and California. Now, Jeff handles felonies and misdemeanors in Los Angeles County.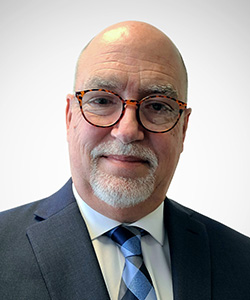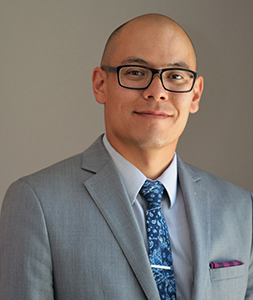 Justin Feikert
Senior Managing Attorney
Attorney Justin Feikert has over ten years of experience in law. He began his career at Riverside County District Attorney's Office, where he was a prosecutor assigned to misdemeanor and felony trial units. Under the National Highway and Transportation Safety Administration grant fund specializing in drug-impaired drivers, Justin has extensive training dedicated to DUI cases. Justin joined The Kavinoky Law Firm in 2018 to continue his pursuit of criminal justice within a well-established like-minded defense firm. Justin is a graduate of the Chapman University, Dale E. Fowler School of Law, where he contributed as a notes editor for the Chapman Law Review publication.
Justin Milligan
Attorney Justin Milligan ran the Milligan Law Office for six years, where he was appointed by the Sonoma County Superior Court as a conflicts counsel, handling both juvenile and misdemeanor appellate law. In 2011, Mr. Milligan served as a Volunteer Adjunct to the District Court of Fairfax, Virginia for the Fairfax O.A.R. (Opportunities, Alternatives & Resources) - a nonprofit, pre-trial diversion program that provides alternatives to criminal proceedings for first-time petty theft defenders. He then worked for the Law Offices of Michael A. Fiumara for seven years. Mr. Milligan strongly believes in alternatives to jail and brings a rich knowledge of these alternatives to the Kavinoky Law Firm. During his lengthy career, Mr. Milligan has been to trial a multitude of times, and is both a proud litigator and champion of people's rights.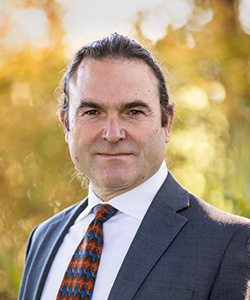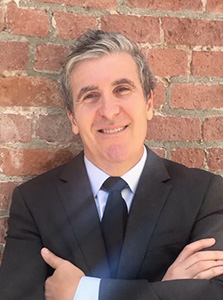 Keith Pressman
Attorney Keith Pressman graduated from the Pepperdine University of Law in 1990 and earned his undergraduate degree at the University of California, San Diego. He was admitted to the California State Bar in 1990. Offering compassion and practical solutions to all of his clients, Keith has been a criminal defense attorney at The Kavinoky Law Firm since 2010.
Kimberly Sargent
Attorney Kimberly Sargent has spent over 20 years defending the rights of people charged with crimes in California. As a Deputy Public Defender, she tried misdemeanor and felony cases and specialized in demanding treatment for her clients through Drug Court, Veteran's Treatment Court, and Mental Health Courts. As a private defense attorney, Kimberly now specializes in helping clients of The Kavinoky Law Firm fight their cases in court and at the DMV. Kimberly received her law degree from Santa Clara University School of Law, where she graduated with Honors. She was a presenter at the National Association of Drug Court Professionals Annual Conferences from 2015-2018.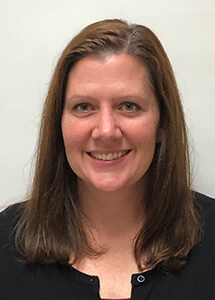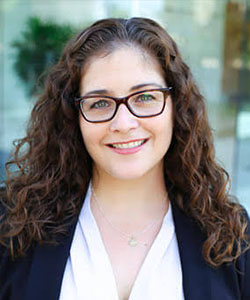 Meagan Melanson
Senior Managing Attorney
Attorney Meagan Melanson's more than 10 years of experience includes work in the Public Defender's Office of Merced and Riverside counties, where she conducted jury trials on a wide array of charges, including DUI, hit and run, petty theft, and domestic violence. Meagan maintained a private practice as a criminal defense attorney in Los Angeles for several years when she began to focus her skills on DUI cases and DMV matters. Meagan brings additional expertise to The Kavinoky Law Firm in the areas of insurance bad faith, catastrophic personal injury, business litigation, and civil rights violations. She is a graduate of the University of the Pacific, McGeorge School of Law, with a criminal justice concentration.
Michael Meehan
Chief of Legal Services
Attorney Michael Meehan has extensive experience in all stages of the criminal process and specialized training in DUI Law. Michael focuses on defending clients' constitutional rights through all stages of the proceedings – prior to filing, arraignments, preliminary hearings, pre-trial, motions, jury trials, and appeals. He received his law degree from Loyola Law School, Los Angeles.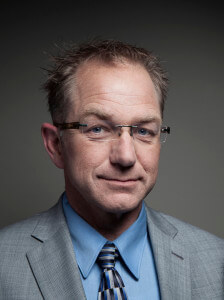 Pamela A. DiBello
Attorney Pamela DiBello has been successfully defending the rights of adults and juveniles charged with crimes since 1993. Pamela's experience includes work as the Managing Attorney for Pomona Juvenile Defenders and membership of the Indigent Criminal Defense Appointments Program. She specializes in handling felonies and misdemeanors for adults and juveniles who have been charged with burglary, theft, DUI, assault, and robbery. Pamela is a graduate of the University of the Pacific – McGeorge School of Law.
Reginald Taylor
C. Reginald Taylor has worked on behalf of those accused of crimes for nearly 20 years. After receiving his law degree from Taft University, Reginald worked as a Law Clerk in the Riverside County Public Defenders Officer handling Writs and Appeals, then as a trial attorney in misdemeanors, and felony drug court and domestic violence cases. After six years with the Public Defender, Reginald moved into private practice. As a state-appointed Conflict Panel attorney, he tried over 100 cases, including 75 jury trials ranging from misdemeanors to homicides. Reginald brings vast criminal defense experience to serve the clients of The Kavinoky Firm.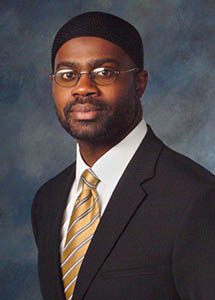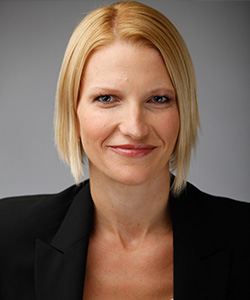 Sarah E. Lopez
Attorney Sarah Lopez received her law degree from Cornell Law School and her Master's in Business Administration from UCLA. She started her career on active duty in the United States Navy as a Judge Advocate. She represented sailors charged with felonies and misdemeanors at Courts Martial and appealed felony cases to the Navy and Marine-Corp Court of Criminal Appeals and the Court of Appeals for the Armed Forces in Washington, D.C. She completed an at-sea deployment during the Iraq War where she advised on International Law, Rules of Engagement, and the Law of the Sea. She also provided on-site legal advice to ships engaged in anti-piracy operations off the coast of Somalia and she served as the legal and ethics advisor to the Commander, Naval Surface Group Middle Pacific in Pearl Harbor, HI. Sarah has over nine years of criminal law experience and primarily engages in crisis management.
Sierra Nelson
Attorney Sierra Nelson joins KLF after several years practicing a mix of criminal defense and Plaintiff-side civil litigation for a small law firm in Santa Ana, California. Prior to that¸ Sierra served as a law clerk and a UCI Law Public Service Fellow in the Orange County Alternate Defender's Office. She has six years of experience in criminal defense. Sierra is a graduate of the University of California, Irvine School of Law. While in law school, she served as a Research Assistant to former UCI Law Dean, L. Song Richardson, researching issues related to criminal justice. Sierra graduated with Pro Bono Honors for completing over 120 hours of pro bono service as a law student. Sierra focuses on protecting her clients' rights and defending her clients' interests through all stages of court and DMV proceedings. Sierra handles felonies and misdemeanors in Orange and Los Angeles counties.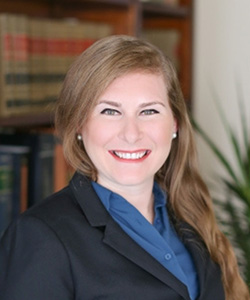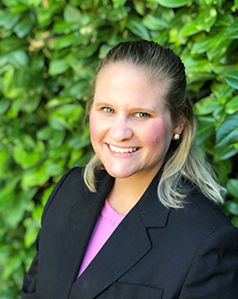 Stephanie Cianci
Attorney Stephanie Cianci has practiced and developed her knowledge of Bay Area criminal defense both at the San Francisco Public Defender's office and in private practice. Prior to joining The Kavinoky Law Firm, Stephanie worked on the defense team for Derick Almena, co-defendant in the "Ghost Ship" case in Alameda County. Mr. Almena was charged with 36 counts of involuntary manslaughter, and the trial concluded with a hung jury. Stephanie focuses on mitigating her clients' consequences so that their lives are impacted as little as possible. She is a graduate of the Golden Gate University School of Law.
Tara Gallogly
Attorney Tara Gallogly has nearly 20 years of experience in criminal law. After graduating from Loyola Law School, Los Angeles, Tara worked as a Deputy Public Defender at the Public Defender's Office in Riverside, California. She then moved onto private practice as a Criminal Defense Attorney. Tara has been an attorney at The Kavinoky Law Firm since 2007.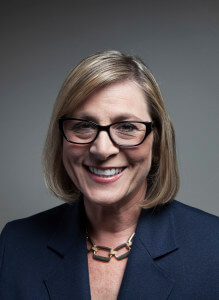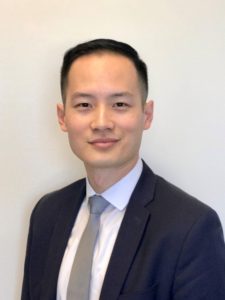 Thomas Tam
Attorney Thomas Tam is a former Deputy District Attorney (Los Angeles County) and City Prosecutor (City of Long Beach), handling felony and misdemeanor cases from the filing phase through jury trial. He received his law degree from Whittier Law School, where he was on the Trial Advocacy Honors Board and recipient of the Dean's Merit Scholarship. Thomas has over six years of experience in criminal law. Thomas focuses on protecting his clients' rights and defending his clients' interests through all stages of court and DMV proceedings. He handles cases involving persons charged with DUI, crimes of violence, and theft.
Troy Holan
Attorney Troy Holan has been practicing law in California since 2014. Troy graduated from the University of California, San Diego, in 2009 with a Bachelor of Arts in Political Science and an Areas of Emphasis in Public Law. In 2014, Troy received his law degree from California Western School of Law. After graduating from law school Troy began his career as an attorney at the San Diego County Public Defender's Office where he represented a wide range of clients through jury trial. Troy has handled thousands of criminal defense cases, including approximately 2,000 DUI matters. Recently, Troy was selected to the Super Lawyers 2022 Southern California Rising Stars List and named one of the Best DUI Lawyers in San Marcos by Expertise.com. Troy brings his vast experience and creative problem-solving methods to The Kavinoky Law Firm and its clients.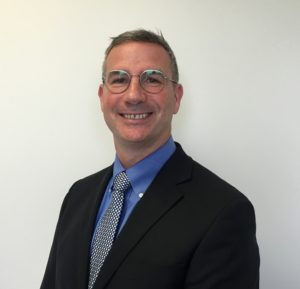 William Belport
Attorney William Belport has over 17 years of experience in criminal law. Prior to joining The Kavinoky Law Firm, William worked as an Assistant Public Defender in Santa Cruz, California, a Parole Defense Attorney in Dublin, California, and Conflict Panel Attorney in Alameda County, California. William received his law degree from the New College of California School of Law and graduated in the top 10 percent of his class.