Your Case is in Good Hands With the Kavinoky Law Firm
We Have a Reputation for Excellence in the Legal Community
You may not know us yet, but the legal community knows who we are and what we stand for. Our team embodies our Firm's Mission: To Deliver Peace of Mind to Every Person Who Needs Us.
We've earned the respect of our peers, the decision makers and even the prosecutors we face in court, and we want to earn your respect and trust.
We've been named to the list of Super Lawyers, Super Lawyer Rising Stars, The Top 100 Trial Lawyers in California, The Top 100 Criminal Defense Lawyers in California, and received top ratings from AVVO, Martindale-Hubbell, and several other independent lawyer rating services.

Meet Our Team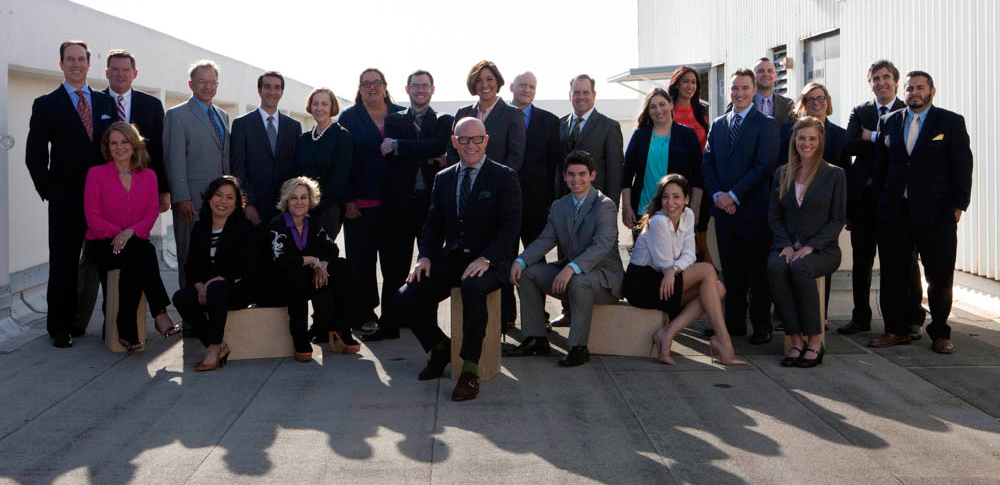 Our team of criminal defense attorneys has nearly 200 years of combined legal experience.
The Kavinoky Law Firm is home to some of the most brilliant and dedicated criminal defense lawyers in California. We have successfully represented people charged with crimes such as DUI, drugs, theft, domestic violence, assault, murder, and a variety of criminal offenses where the accused needs a strong legal team to advocate for them.
The California defense lawyers of The Kavinoky Law Firm must meet the standards set by Founding Attorney Darren Kavinoky. It's his name on the door. Darren is committed to a level of service whereby everyone has the same experience as if they were dealing with Darren himself.
As a renowned legal analyst, Darren stays current with legal developments and his team benefit from his expertise and training. Darren personally mentors and coaches his staff. We believe that acquired knowledge should not be limited by the requirements of the State Bar of California. Our attorneys continue to grow their unique areas of expertise by building their knowledge base through ongoing training and by attending seminars and conferences. The Kavinoky Law Firm is approved by the State Bar of California as a provider of MCLE, or minimum continuing legal education, and lawyers of the Firm are expected to develop themselves by earning several times the minimum attorney educational requirements.
The Kavinoky Law Firm also has a great support staff to assist our attorneys and our clients, and we could not do this without them.
Who is Darren Kavinoky?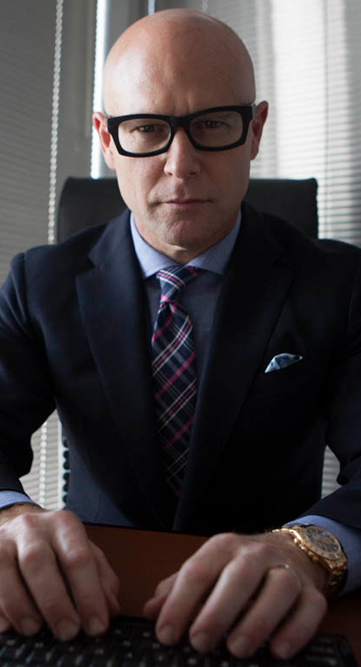 Darren Kavinoky is the founder of 1.800.NoCuffs, The Kavinoky Law Firm. He is valued for his deep commitment to clients and recognized as one of the leading California criminal defense lawyers. Los Angeles Magazine named Mr. Kavinoky a "Super Lawyer" in 2010, 2012, and 2013. He was honored as a "Super Lawyer Rising Star," in 2005 and 2006, which designates the top five percent of attorneys in California. Darren was named one of the Top 100 Trial Lawyers in California by the American Trial Lawyers Association. He was also honored with an "AV" rating in the Martindale Hubbell Registry.
Darren is the creator and host of the hit TV show, "Deadly Sins," which airs on Investigation Discovery. He is also a certified interventionist, legal analyst, and "misbehavior" expert who appears frequently on the Today show, The View, Entertainment Tonight, The Insider, Dr. Phil, Dr. Drew, various programs on CNN, HLN, Fox News, and countless other TV shows. In addition to his television work Darren consistently appears on the Andy Dean Radio Show, KROQ, Fox News Radio, and many others.
Mr. Kavinoky is an active member of many legal organizations, including the National Association of Criminal Defense Lawyers, where he is a life member, and numerous other associations devoted to criminal representation. He is admitted to practice in both California state and federal courts.
In addition, Mr. Kavinoky is regularly invited to speak to both lawyers and other individuals in forums across the country. His lecture topics are diverse, and include cross-examination techniques, jury selection, DUI / DWI law, ethical issues in criminal defense, substance abuse and alternative sentencing, handling the media in high-profile criminal cases, and many others. He is well-known for his generosity and as a fierce defender of constitutional rights, and handles numerous criminal cases on a pro bono basis.
Read more about our stellar team of defense lawyers below. The Kavinoky Law Firm is ready to advocate for you in any court in the state of California.
Darren T Kavinoky
Susan Haber (Encino)
Keith Pressman (Santa Monica)
Mark McBride (Beverly Hills)
Isaac Blumberg (San Diego)
Cynthia Fisher (San Francisco)
Brendan Raven (Los Angeles)
Tara Gallogly (Van Nuys)
Michael Meehan (San Francisco)
Leigh Fleming (San Francisco)
Suzanne Crouts (Encino)
Erin Mayo (Simi Valley)
Eric Davis (Diamond Bar)
Kory Mathewson (Anaheim)
Mauro Quintero (Sacramento)
Michael Reed
Katherine Schwinghammer (Nipomo)
Sophie Cooke, J.D.
Raquel Jakobovich, J.D.
Stephan Hariton (ABA Certified Paralegal)
Damaris Reyes (Receptionist)
Sydney Hariton (Receptionist)
Carina Cruz, Director of Finance
Call The Kavinoky Law Firm toll free at 800-951-1846, fill in the form, or talk to our live host. We have lawyers on standby 24 hours a day, every day of the year.
Contact Us